Gardens Tour
Sharing the learning journey
Nyindup Boodja
Living history through bushfoods and kitchen gardens on Wadandi Country in the South West of WA
This gardens trail was launched in 2022 and acknowledges at this site:
40 years of Margaret River Independent School
100 years since Group Settlement
190 years of Colonial Settlement in area
Over 50,000 years of Wadandi people living and caring for this land
Established by Margaret River Independent School to support the Year 2, Humanities and Social Sciences Curriculum with the kind support of the Western Australia History Foundation Inc.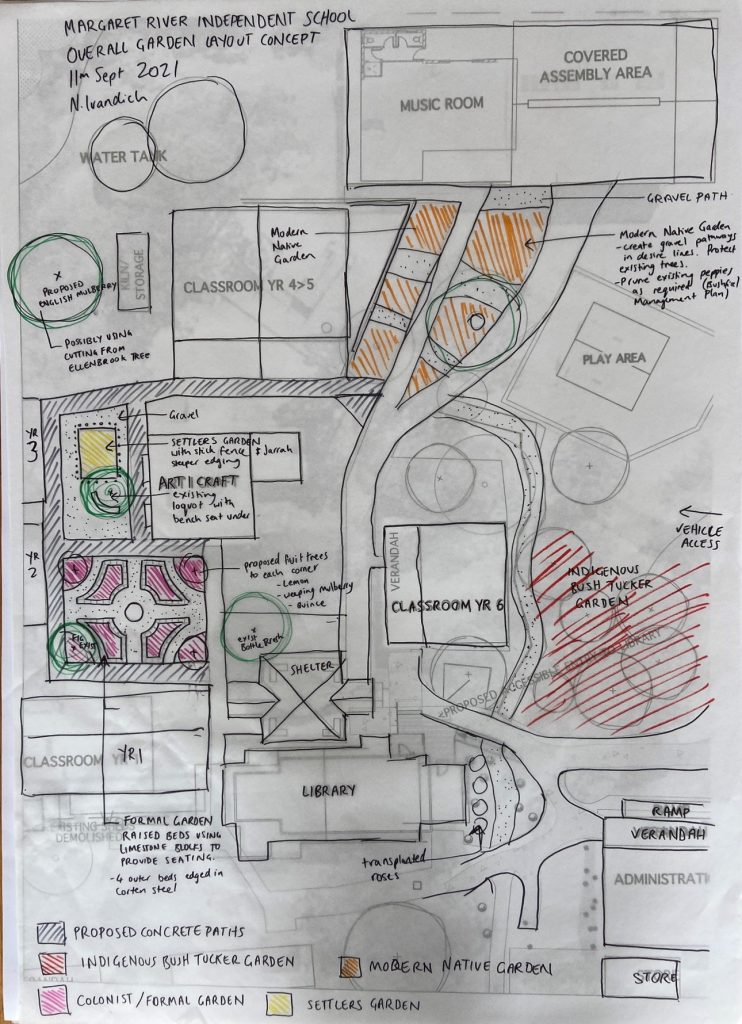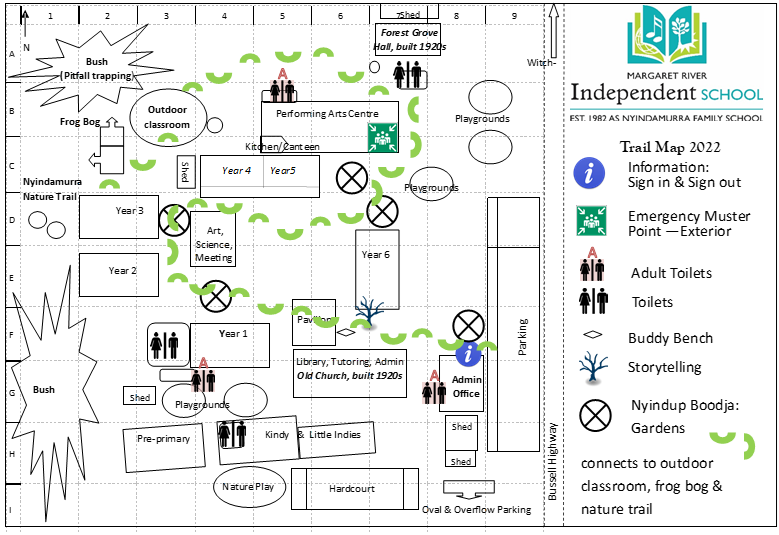 Why not take a tour?
To book a tour of Nyindup Boodja contact the school on +61 8 9757 7515 or email [email protected]
This gardens trail connects onto the outdoor classroom, the frog bog and the Nyindamurra Nature Trail through the surrounding bush. Let us know if you would like to extend your tour.