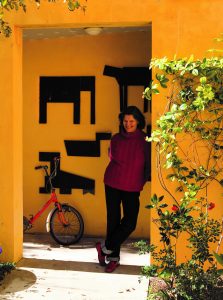 Perth artist, Eveline Kotai, (formerly from Margaret River), has won the $3000 Margaret River Art Prize for 2020 as part of the 15th Annual Margaret River Art Auction.
Judging took place last week by renowned local artists, Sean Atkinson and Paula Cristoffanini.
The pair were impressed by all the Art Auction artwork currently on display at The Heart Margaret River saying that Eveline has "created a little gem among a lot of jewels".
Paula said the medium of the piece was a true representation of Eveline's practice.
"The viewer is barely aware of the textile as its transforms and transcends its medium.
Sean agreed said the work was subtle and complex at the same time. "It is a small piece with such big power."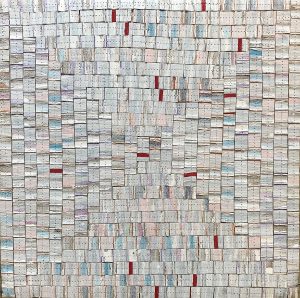 Eveline Kotai's 40 year art practice has included a variety of media; from pastel drawing, to painting, printmaking, stitch and building-integrated art.
Her 7 years living in Margaret River in the 1980's was a formative time for her practice.
Her recent technique of cut and stitched collage uses a palette of pre-existing paintings, which allows new beginnings and unexpected directions to instinctively reflect a world in constant change.
"My familiarity with the Margaret River Independent School began in the 1980's during regular Friday catch-ups with Wendy-May Roediger & Sandy Hohnen.
The goodness of Wendy's soul has always shone through – as has the worthiness of the Annual Art Auction to raise funds for the school. 
It becomes both a calendar event that people look forward to, and an opportunity for artists to showcase their art."
Other artists who received commendations were Jenny Barr, Charlie Norton, Deanne Haddow, Karl Heussenstamm and Kay Gibson.
Eveline's work is currently on exhibition at The Heart and will be auctioned on Saturday, October 17 at the 15th Annual Margaret River Art Auction. Doors open at 6pm.
Online tickets are available at https://www.eventbrite.com.au/e/15th-annual-margaret-river-art-auction-tickets-122358965961
Limited tickets will be available at the door.
View the 2020 Art Auction Catalogue here
[Download not found]