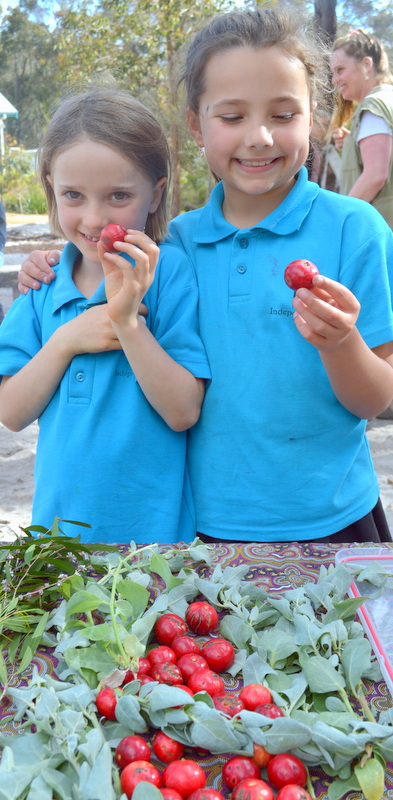 The fifth Noongar season, Kambarang was celebrated at MRIS recently with an indigenous feast.
Parents, and students gathered at the school's new Outdoor Classroom area to enjoy a spread of indigenous dishes prepared by MRIS Wadandi mentor, Josh Whiteland.
On the menu was kangaroo, emu, beach spinach, sea celery, and quandongs. The group also took a guided walk on the Nyindamurra Nature Trail with Josh to see the seasonal changes that come with the advent of Kambarang.
Principal, Wendy Roediger said participation in the
indigenous programs running at MRIS built cultural knowledge and educated
students on how to become tour guides for the school's on-campus bush trail.