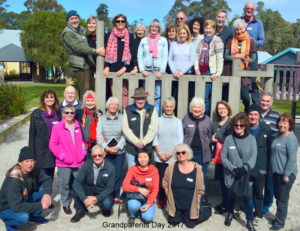 MRIS honoured grandparents when it held its 3rd Annual Grandparents Day recently.
Over 30 Grandparents enjoyed morning tea, brought their favourite family recipe and a sample plate to share. They also visited classrooms and had student-guided tours on the Nyindamurra
Nature Trail. Thanks to all our wonderful
Grandparents who made it such a great day!
A MRIS Cookbook will be complied from the
recipes. All recipe contributions are welcome. Please see the office or email through on