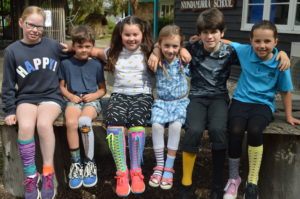 Over $100 was raised during MRIS Odd Socks Day to celebrate World Kindness Day last week.
Students paid a gold coin donation for the privilege of wearing Odd Socks or any oddly matched garment.
The money raised will go towards "Special
Children's Christmas Big Day Out", a worthy initiative by the Lions Cancer Institute which treats local sick, handicapped and severely
disabled children to fun-filled outing.