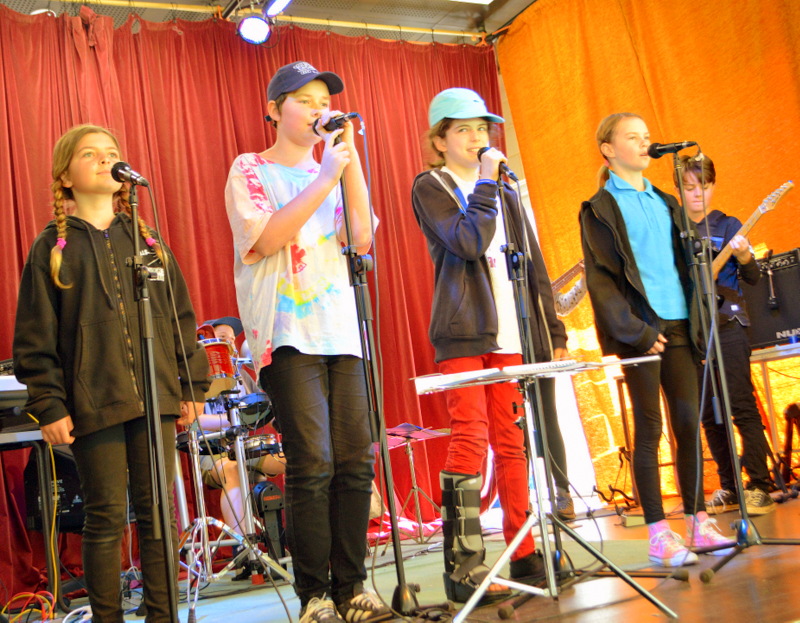 MRIS bands belted out some well-received tracks during the 2018 Midday Matinee last week. Students, teachers and parents
enjoyed the senior and junior bands' line-up. Students ranging in age from Yr 4 to 6 make up the bands, Devil Angels and The Mangy Meerkats and play a range of instruments including guitar and drums. Music teacher Manfred Bruggler said both bands put in a lot of practice and their efforts showed.
The next performance will be at the end of year concert.