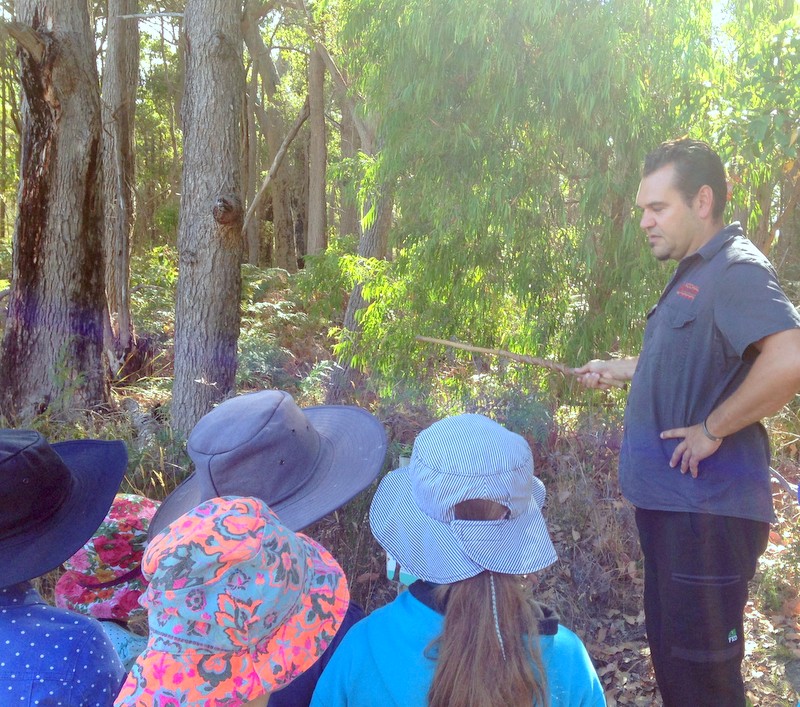 Connecting to our local indigenous culture continues at MRIS with the resumption of the school's Wardandi Mentoring Program with Koomal Dreaming's Josh Whiteland .
Josh took students on a tour of the Nyindamurra Nature Trail showing them native plants and explaining their properties. They will use this information when they conduct their own trail tours throughout the year.
Now in its 4th year, the Wardandi Mentoring Program is funded by PALS, (Partnership, Acceptance, Learning, Sharing) a government -funded grant which assists WA schools to develop projects that promote reconciliation in their community.
Yr 3 teacher Ashley Burke implemented the program at MRIS and is thrilled students will continue to have the opportunity to embrace indigenous education.
"We are really excited to work alongside Josh again and connect with local Noongar knowledge." She said plans to open student-led trail tours to the public was scheduled to start on Tuesday, March 27. RSVP to the office.