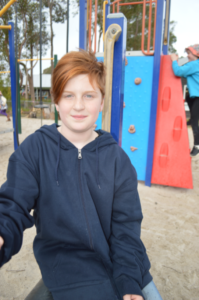 MRIS student, Tahlia Serra's lovely auburn locks will be made into a wig for people
going through chemo or with Alopecia.
She donated her hair last week after losing her Nan to cancer last year.
"After watching Nan go through chemo I made a decision to have my hair cut off and donate it to be made into wigs for people in need,"
She has also raised $834.75 for Variety-the Children's Charity which helps to provide wigs and
other vital equipment for sick
children.