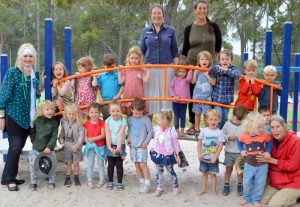 MRIS has welcomed 20 new Kindergarten students to the school including two sets of twins!
Kindergarten teacher, Helen Ewing said the transition to  Kindergarten went smoothly and the children were settled and happy in their new environment.
This is the third year that MRIS has enjoyed a full capacity class in the kindergarten. Enrolments are now open for Kindergarten 2021.