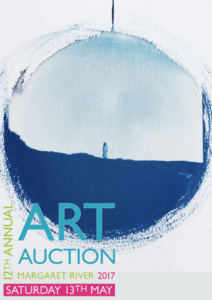 "Above the Water" by
local artist Paris Hawken has won the Art Auction's inaugural $1500 'Margaret River Art Award'
sponsored by Bendigo Bank.
The cyanotype was
chosen from over 60 other artworks. In past years a local guest artist attends the auction and pick out their favourite piece, this year and moving into the future, we now have a
panel of artists pre-select the winning artwork.
Art Auction co-ordinators Lizzie Brown and Rebecca Herdigan said the aim was to increase the monetary prize in coming years.
In addition to the prize money, the winning artwork will feature on the Art Auction catalogue with the inside cover dedicated to the artist's bio and promotion.
See more of Paris's work on her website https://www.parishawkenphotography.com.au/. See you at the ART Auction!