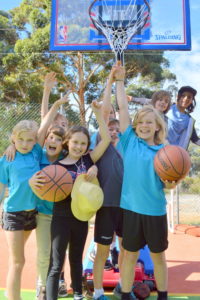 Basketball is king at Margaret River Independent School thanks to two new basketball hoops recently acquired by the school.
Sports Specialist, Sean Allen was lucky enough to get a great deal on the equipment from Sports Power Margaret River with money raised at the 2016
Meander Mayhem Fun Run.
The popular Fun Run will be held again in Term 3.
Students said the hoops were a welcome addition to the
hard-courts.