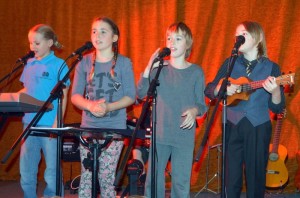 Live music from MRIS's school bands  entertained crowds of parents, staff and students during the MidYear Music Matinee was held on Tuesday.
MRIS's talented
musicians rocked the stage with a number of well received sets.
Loudmouth and NoName are made up of Year 5 and 6 students who practice under  MRIS's own musical guru, Manfred Bruggler.
Bands practice during  their lunch break and before school.