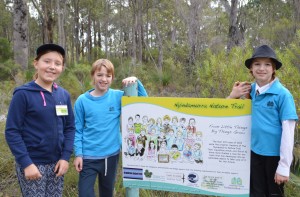 Lance Holt students from Years 3-6 spent the morning with their local counterparts, sharing sports lessons and a tour of the Nyindamurra Nature Trail.
Having come from an urban school run in a three-level city building in Fremantle with just one tree, the visiting
students were amazed at the bush surroundings at the Independent School.
Both schools are members of the Association of Independent Schools WA and Lance Holt
students visit every second year when their school camp is at Busselton.