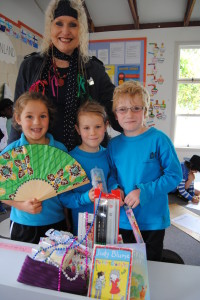 GIFT-filled shoe boxes specially packed by the students of Margaret River Independent School are winging their way to needy children all over the world.
MRIS took part in Operation Christmas Child – a unique project by Samaritan's Purse which brings hope and joy to children in desperate situations.
Students filled shoe boxes with gifts from six different categories including school items, apparel, something to play with, something to love, personal hygiene items and something special like bangles, craft kits or sunglasses.
MRIS principal Wendy Roediger said Operation Christmas Child  demonstrated to MRIS students  that they can make an impact in the world through the power of a simple gift to a child in need.