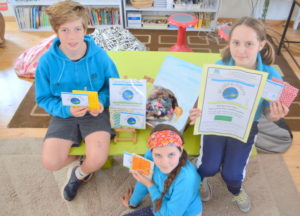 Hand-made Beeswax Wraps are now on sale at MRIS. Made by the Year 6 students, Global Wraps will raise money for the school's World Vision sponsor child, rehabilitation of  the Carnaby Cockatoo and to subsidise class camps.
Launched in time for World Environment Day, students said wraps are an important way to reduce plastic. In addition to raising money for class projects, the class has learnt about production, marketing, profit and loss, graphic design and budgeting.
Global Wraps are available from Yr 6 for only two for $12.