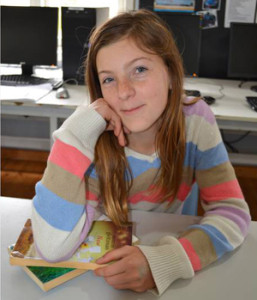 WORDS are Ellenor Sibon's strength – the Margaret River Independent School year 6 student was recently ranked in the top one per cent of WA students in an English assessment.
She took part in the International Competitions and Assessment for Schools, which assesses students' skills in such areas as interpreting data, identifying text types and grammar and punctuation.
Ellenor received a High Distinction certificate for her mark.
"I like writing," she said. "I want to be a famous author or a journalist."
A fan of fantasy authors like JK Rowling and Rick Riordan, Ellenor has already had a short story published in the Born Storyteller Series, a program run by Kevin Price.
Teacher Gus Baker said the ICAS was a good way to challenge the students to "go the extra mile", and many of the MRIS students had performed well in it.