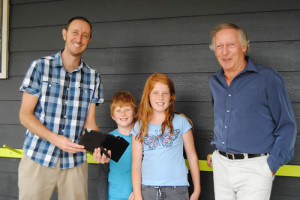 In 2013, Margaret River's 100th anniversary, Margaret River Independent School is embracing state-of-the-art technologies whilst continuing to celebrate its part in local history and the environment.
The school is spending around $50,000 on technology rewiring, computer upgrades and installations this year, which will ensure the whole school is internet connected and the Year 4/5 and Year 6/7 classrooms have up-to-date technology for students' computer use and studies.
Teachers have been provided with iPads to use in the classrooms and students are benefitting from a generous donation of computers from the South West College of TAFE in Margaret River.
An additional $280,000 has been spent in the past 12 months to build two new airconditioned classrooms to house the Pre-primary and Year 4/5 classes.
These contemporary classrooms have been designed to sit comfortably beside the eclectic campus of existing buildings at the school, which include a handbuilt stone art/science room, a Group Settlement-style weatherboard classroom, a contemporary Performing Arts Centre and the school library, housed in the old Margaret River Catholic Church, which was relocated to the site from town early in the school's 30-year history.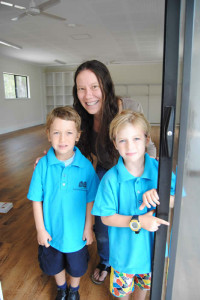 MRIS Governing Body Chair Nick Dornan said with the school's emphasis on academic excellence and employing high-quality teaching staff, it was necessary to provide quality infrastructure to support staff and students in their work.
"The philosophy of our school is excellence and we must make sure we are well-placed for the future by having the best IT for staff and students," Mr Dornan said.
"The school has in place long-term strategic plans to enable us to be well placed for growth in this Shire and to manage the growth of the school in keeping with our small school approach and our natural bushland setting.
"In this way not only can the children at the school have wonderful facilities, they have a great play environment as well."