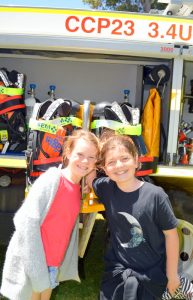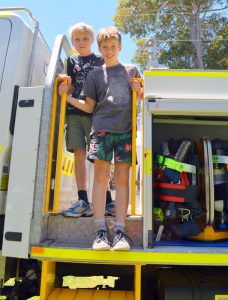 With the weather warming up, it was timely for MRIS students to investigate bushfire as part of the MRIS Science curriculum.
Department of Fire and Emergency services Fire Chief Dave
Holland and his crew from the Witchcliffe Fire brigade visited the school to discuss how fire happens, what the Fire Danger
Rating entails and what to grab in the event of an evacuation.
The students will be heading to Margaret River Volunteer Fire and Rescue Station on Thursday 7th December for an experiment observing materials and their flammability to coincide with the upcoming bushfire season. Pictured above looking over the fire truck are Tully and Starzia and Edan and Jake.