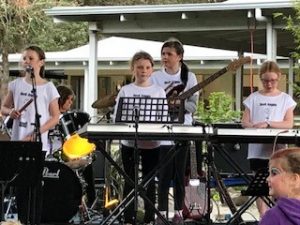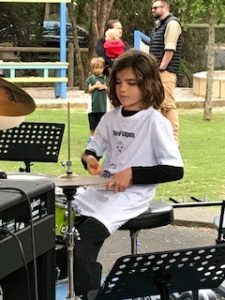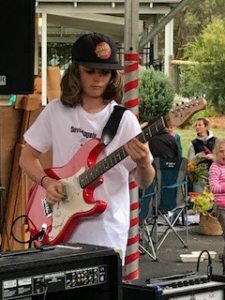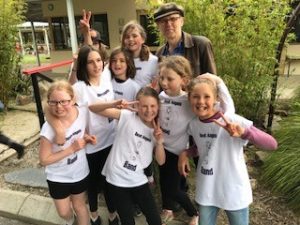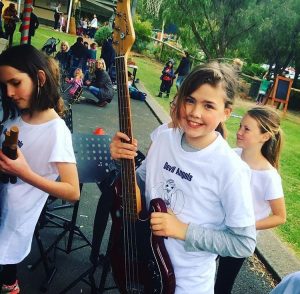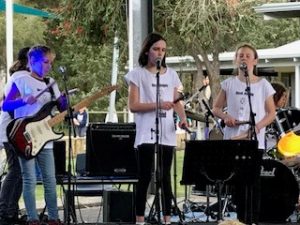 A recent gig by MRIS band, 'Devil Angels' was hailed a great success at the 'Small Schools Big Day Out' held recently.
'Devil Angels' was part of the line-up at the inaugural event held at Margaret River Montessori.
Manfred Bruggler said it was a good experience for the band to see other school bands performing. "We were impressed. Our band sounded good and looked great in their 'Devil Angels' t-shirts," he said. "The band's t-shirts were designed by Kirra, with Willow organising the screen printing with the assistance of local artist Dee Haddow. "Thanks to parents of our musicians for supporting this out of school event. We also appreciated the work and dedication of Tully and Harvey who rescued the gig after an unfortunate double booking of some band members." Plans to hold a 'Small Schools Big Day Out' in 2018 is under consideration.