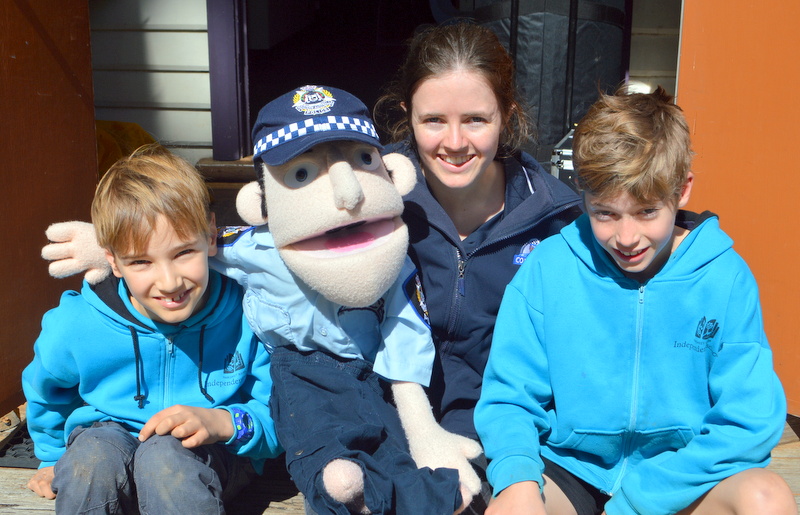 The use of interactive puppets in a live theatre situation was central to getting the message about safety through to the students of MRIS on Wednesday.
Constable Care Child Safety Foundation visited the school to address personal safety strategies which included Protective Behaviours (Pre-primary); Safety to School (Year 1-3) and Online Safety (Yr 4-6).
The Constable Care team visits MRIS each year to reinforce  important safety message for all age groups.
MRIS principal, Wendy Roediger said the students
enjoyed the theatre performance while being inspired to take charge of their own personal safety. "It's a vital
service that reinforces the safety programs we deliver in our curriculum from Kindy to Year 6."