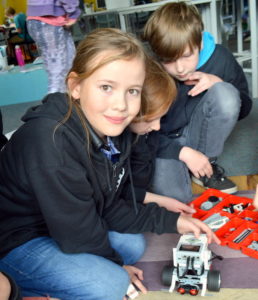 Classroom robots are now a permanent fixture at MRIS with the introduction of four EV3 robots (Lego 45544).
The robots have been purchased thanks to a $2000 STEM grant (Science, Technology, Engineering and Maths) from AISWA and a generous parent donation.
School principal, Wendy Roediger said robotics and
coding will be very important to employment prospects  of students in the future.
"MRIS is excited to embrace robotics and ready our students for the new frontiers in technology."