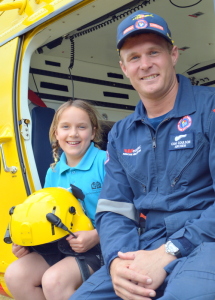 The whirr of chopper blades over MRIS  signalled the arrival of the Westpac Lifesaver Rescue Helicopter  at school on Tuesday.
Students were thrilled to see the helicopter land on the oval before quizzing the chopper crew about all aspects of aviation emergency rescue.
Salli Howden-Woodland and Max Douglas were lucky enough to climb on-board to have a look in the cockpit.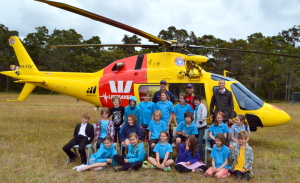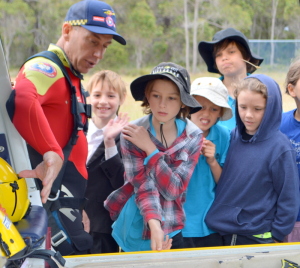 The chopper visit is a culmination of the 4/5 class Emergency Service studies.