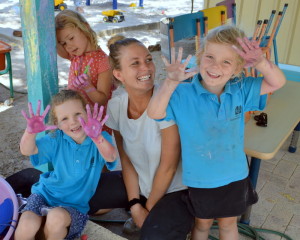 Fourteen years after graduating from Nyindamurra Family School in 2001, Sasha Pol has returned to her old school as part of the Margaret River Independent School staff.
Sasha is the new Teaching Assistant in Pre-primary.
She is no stranger to MRIS, having completed her student teacher practice in 2009 and then teaching in Pre-primary with Anne Murray during 2012 before heading off to Europe, Central America and New Zealand.
"It is a blessing to be back at my old school and part of the school team again," Sasha said.
She said there have been many  structural improvements at the school but it  has retained its small school essence.
"I am looking forward to the year ahead  with all the gorgeous Pre-primary students."