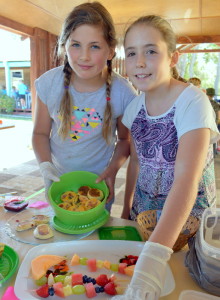 Cake stalls have become a thing of the past at MRIS!
Students, parents and staff have embraced healthy, non-sugary foods by holding Savoury Stalls each term to fundraise.
Healthy savoury food options such as muffins, mini quiches, sushi and pikelets are on the menu rather than cakes and cookies in-line with the school's ethos—We make healthy choices and only eat healthy foods. Money raised goes  to MRIS's sponsor child, Islam Hassan from Israel. This term's cake stall held yesterday raised over $150 for Islam.