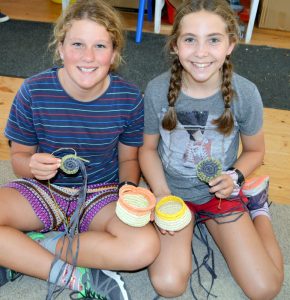 Year 6 MRIS students got creative recently learning traditional basket weaving techniques with Aboriginal Educator and Weaver, Lea Taylor from Creative Culture.
Lea was on campus to teach the class how to do Aboriginal coiling.
By the end of the session the students had all woven a small basket made from natural raffia.
Year 6 teacher, Laura Nicholls said more weaving workshops were planned for the year as part of the curriculum's Indigenous Education program.
"Aboriginal coiling is such an interesting, fun and creative way for the students to learn about indigenous culture and will further lead into our studies about Eddie Mabo and Reconciliation," she said.