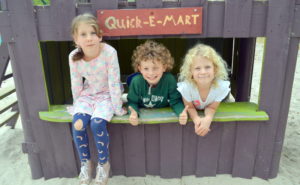 The old Quick-E-Mart playground was farewelled at MRIS last week.
The 15 year old structure has come to the end of its used-by-date and will make way for the construction of two new classrooms. Tenders went out this week and pad preparation is scheduled during the school holidays.
A new Nature Play area will be installed next to the swings. Parents who wish to have input into the new playground design or who would like to assist in construction should contact the office on 97577515 or email
[email protected].