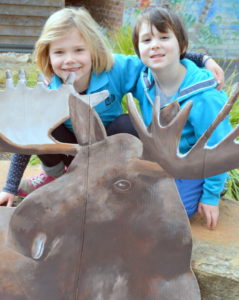 All things French-Canadian will be on show at MRIS on Saturday (Sept 17)  when the school holds its Open Day.
In recognition of the Languages Other Than English (LOTE) program, the school will hold a 'Festival du Bois' or 'Festival of the Woods' to celebrate the traditions and culture of the French-Canadian population of Canada.
Every second year, a French-influenced country is picked to celebrate the students' French studies. In the past countries colonised by France including Vietnam and Morocco have been the focus of Open Day.
Students and teachers dress in colourful costumes and host free activities in classrooms as part of the celebrations, which include craft, and musical performances.
Simon Walsh of Cirquel will perform  and there will also be French story-telling and  children's games, French-style band, " TheFission Gypsies', MRIS Music Ensemble as well as a delicious French-Canadian style menu. Classrooms will be open from 10am to 12 noon.
Mark the date—tell all your friends and family! Come along and enjoy a great family day at MRIS!!