How to treat a snakebite was the focus of a first-aid session held at Margaret River Independent School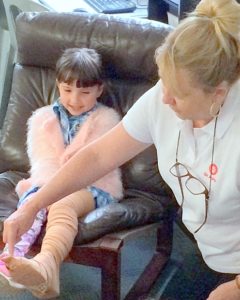 on Wednesday.
Just in time for summer, students from Pre-primary to Year 6  received a ten minute refresher course in the vital first-aid steps involved when treating a patient for snakebite.
St John Ambulance's Lois Barugh demonstrated the correct skills involved and then presented the school with a free snakebite treatment pack.
Principal Wendy Roediger said because MRIS was located in a bush setting it was important to educate students about snakes and how to treat snakebite.