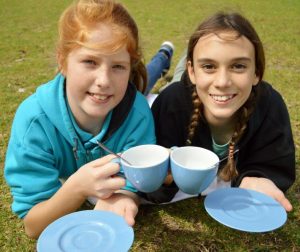 PROSPECTIVE parents and interested visitors enjoyed a traditional High Tea held at Margaret River Independent School recently.
The bi-annual event is part of Margaret River Independent School's Open Morning event.
Tours of the school, classroom viewing and live music by the school's instrumental ensemble keep visitors entertained.
Guests indulged in delicious cakes, sandwiches, tarts, slices and scones, and enjoyed tea served in old fashioned tea-cups.
Money raised from the event was donated to Fostering and Assisting Wildlife Needing Aid (FAWNA).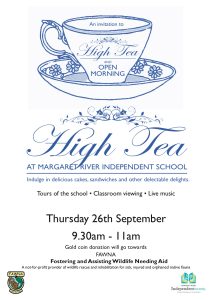 Food was served by the Year 6 and 7 students.
Young children attended a free French Playgroup
Time for Tea:MRIS students Navah Drury and Tanah Woodland-Howden geared up for High Tea
New Generation: Emma St Clair-Ford and her daughter Bailey enjoy the High Tea.