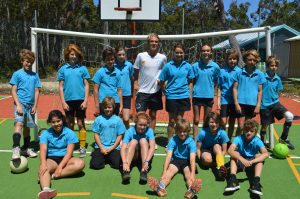 HOME-GROWN Margaret River soccer talent, Creed McKinnon was back in town recently enjoying a summer break after relocating to South Africa to pursue a soccer career earlier in the 2013.
The former Margaret River Independent School student is currently living in Capetown and plays for the Hellenic Football Academy. He has been accepted into the National Football Academy.
"I am aiming to play professional soccer for Australia," he said.
Favouring striker and midfield positions, 15 year old Creed said he was back in Margaret River to enjoy the summer with family and friends.
"When I am not surfing I will be training and playing Summer Soccer with Football Margaret River."
On Friday, Creed was invited back to his old school to referee a soccer fixture between MRIS and St Thomas More Catholic College.